Welcome to BRFC Minis Festival

Please download our BRFC Minis App to see:

Schedule of Play
Programme
Pitch layout of our club

Please ask the your AGM / Head Coach for the passcode.

Please note the passcode will also be given on the day of the festival.
Android phones please download here: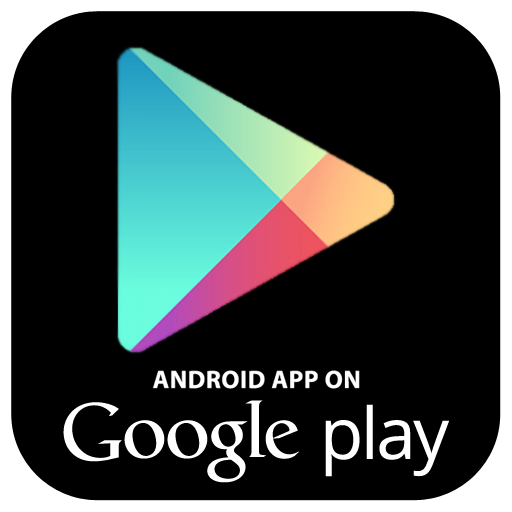 Apple phones please download here:

If you have issues with the app, please ensure you have location services switched on.
Below is an example of the location switched off: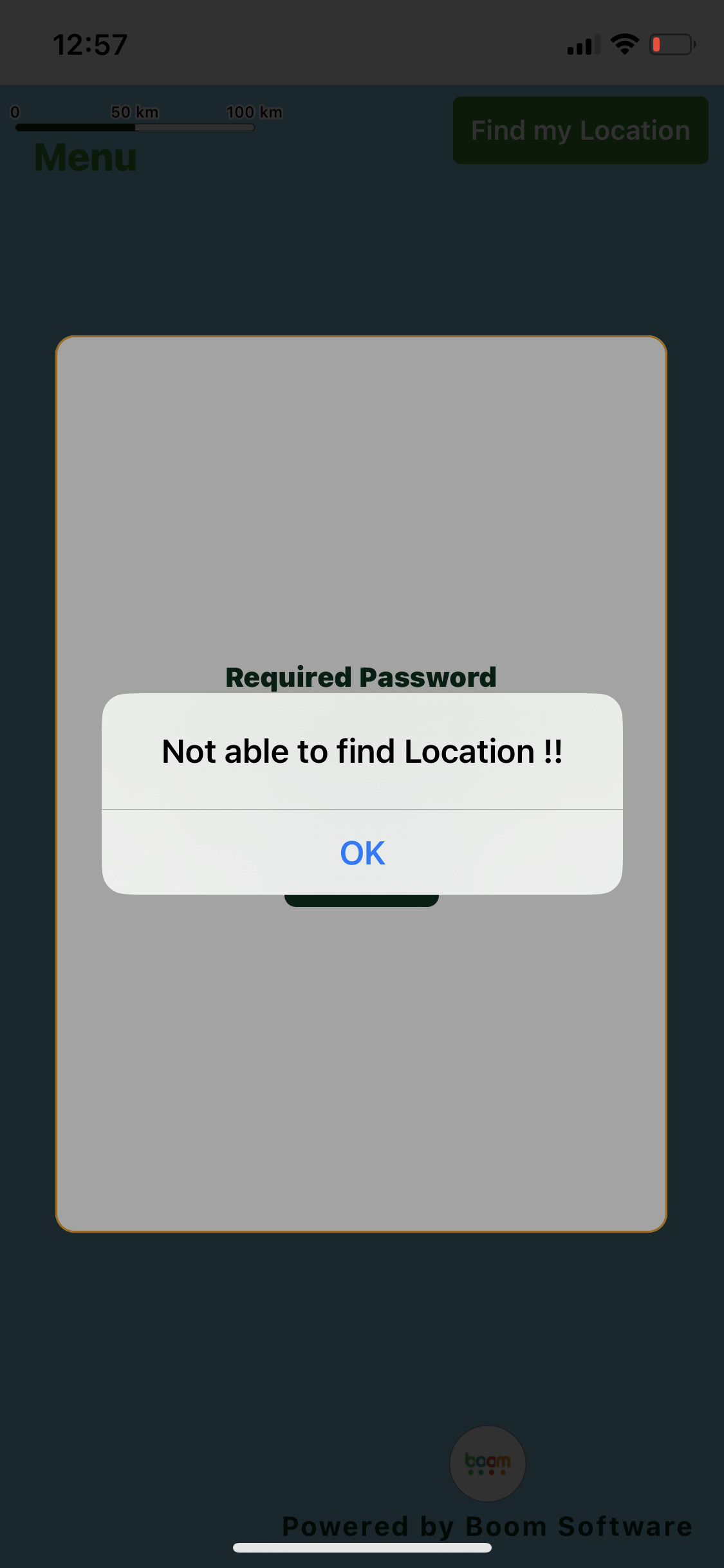 If this happens, please go to your settings on your phone, and select the BRFC App below: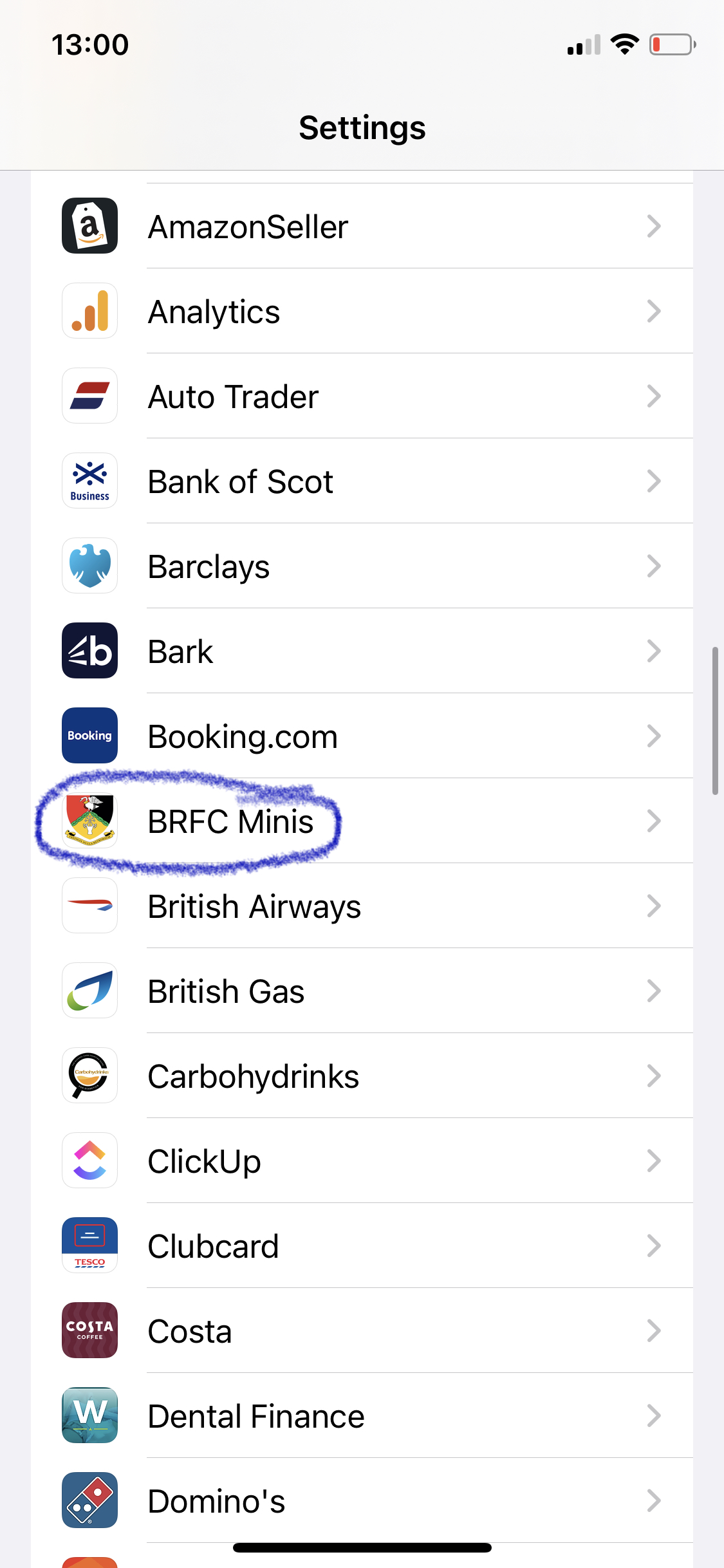 Once selected check the location that has been set: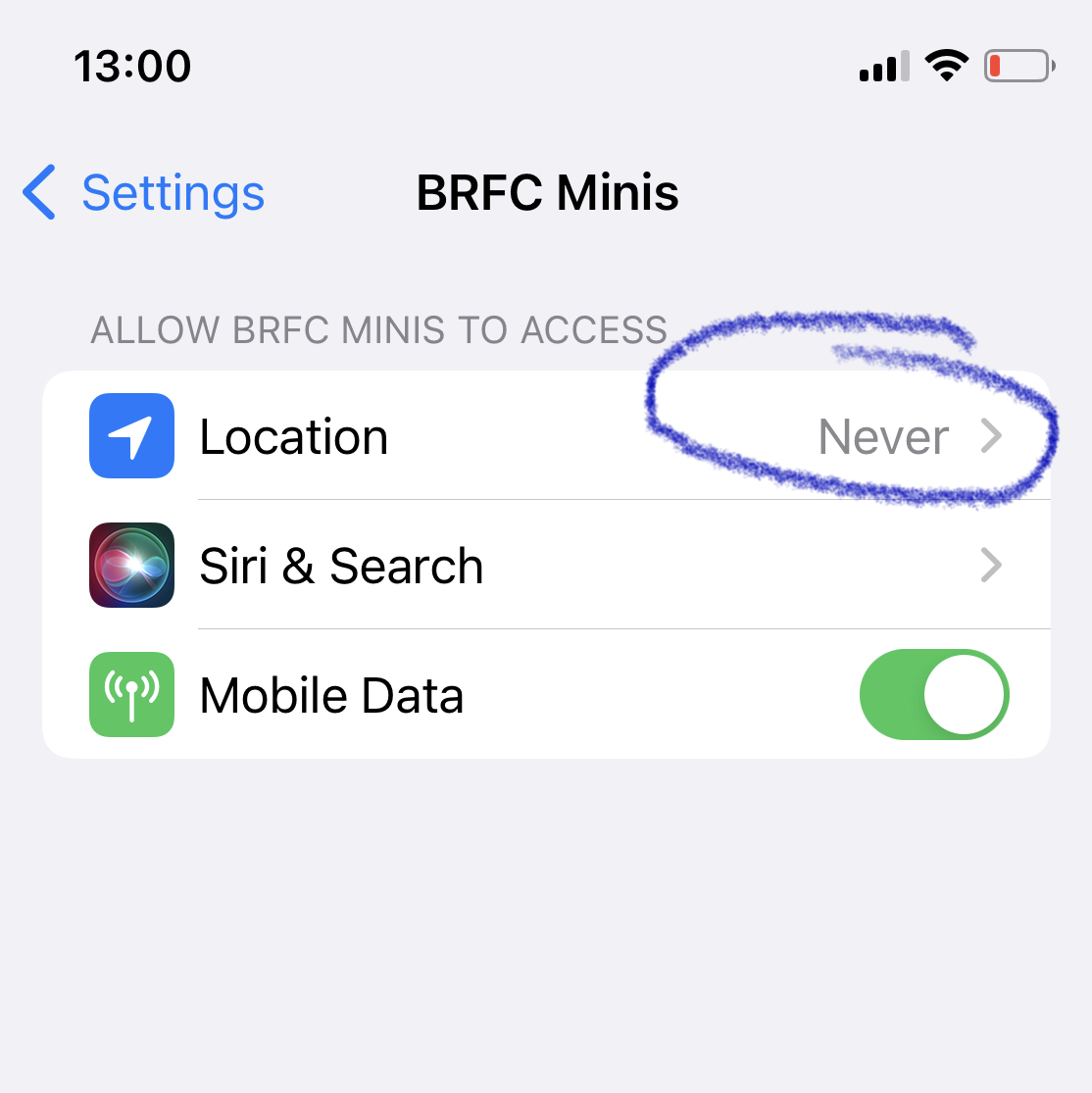 If this is set to Never or Not Allowed, then change to "While using the App" as you can see below. Once updated, then close the BRFC App (Swipe away) and reopen it.
Enjoy!